Online lotteries are booming, and now's the perfect time to tap into this trend and capitalize on the massive traffic it generates. Here's everything you need to know about picking your "better half" in this business, AKA the perfect affiliate program.
Navigating your way through the lucrative waters of the lotto affiliate race? Let's get one thing straight – selecting the right affiliate program within this profitable niche is crucial in determining your success. Here are the top must-haves and flashing warning signs that will help you pick the best lottery affiliate program to partner with.
Bottom Line First – Commissions
Now, this is kind of self-explanatory, but there's a lot of variants to consider.
Let's keep it real – online lottery is a hot commodity: loads of players, crazy conversion rates, super rewarding, They're in it to win it, and boy – can you win BIG!
So are you ready?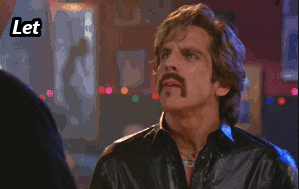 Now let's focus on the parameter you need to consider when choosing your lottery affiliate program:
Are there any fees for joining the program? 
What's the threshold for withdrawal? 
Can you choose between Revenue Share and Cost Per Acquisition (CPA)?
Can you choose tailor-made Hybrid Payment Options? 
What are the commission rates? 
Our tip: make sure it's somewhere between 10-20% for Revenue Share or at least $15 for CPA.
What's the payment frequency (weekly, monthly, quarterly)?
What are the payment methods (bank account, PayPal, Western Union, other)?
What's the chargeback policy? 
Are there any hidden fees?
Checkmark on all of the above?
Well then…
Scoop the Scope 
I know what y'all are thinking…
It's true – when you're living high on that affiliate commish – life is pretty loose.
But in order to get there, you must set some ground rules.
Rule #1: Your affiliate program of choice must offer players a double-digit variety of popular international lotteries with sizable jackpots at pocket-friendly prices. 
Rule #2: Opt for programs that also feature different game options such as combos and the massively popular syndicates.
Rule #3: Know who you're partnering with, Just like with any other product you choose to promote, researching, and fully understanding the program you've selected is a must.
Conversion is King
All smart affiliates know this: The conversion rate factor is WAY more important than the commission percentage. It makes a lot of sense; you won't get to indulge on those fat commissions unless the product you're selling converts, right?
Your lottery program of choice must show a high lifetime value per player. In fact, one of the great perks of online lottery is that players are exceptionally loyal. Once they join and feel happy with the service provided, they'll continue buying online tickets again and again and again – for a very long time.
So, define your specific audience and then dive into the data of various affiliate programs to find those that will best convert in your niche.
Gear Me Up
Top-notch marketing tools are key for boosting those coveted conversions and constantly impressing your leads. A great lottery affiliate program equips you with a high-quality pool of promotion resources that will draw your crowd's interest:
Smart widgets
Banners
Coupons
Bonuses
Email leads
Pop-ups
Video ads
you get the idea…
But it doesn't end there. These tools must be accessible, user-friendly, multi-lingual, and fully customizable. The goal is to make sure that launching your next campaign is a quick and hassle-free task. So you can keep them players playing.
Customer support is also a major factor in this context. Find the program that'll team you up with an account manager that takes care of all your needs and even provides marketing materials tailor-made to your audience.
Dive into the Metrics
Your affiliate journey is an endless optimization process.
But that doesn't mean you should actually break a sweat. Hell, no!
A stand-out lottery affiliate program provides you with in-depth statistics, usually through a control panel that enables you to check different performance metrics like sales, traffic, referred users, fees, and more – all in real-time.
Obtaining this data makes you agile by allowing you to quickly and easily adjust your marketing strategy.
Are You Ready to Make Your Choice?
Now that you're clear about the focus areas for picking an online lottery affiliate program, it's only natural that ROIKings should be your first choice.
By bringing affiliates and advertisers from around the world together, we pave your way from converting traffic into profits.
We offer the highest CPA in the industry, high-converting campaigns that will optimize your performance and maximize your ROI. And our 20,000+ affiliates that will attest to that!
You really don't have to win the lottery to make money from it. So put the pedal to the metal and hop on the lottery affiliate train!